Welcome. You are here: Home : Products: Exercise Studio Management
Exercise Studio Management Software
This is our flagship product.
who is it for?
If you own or run an exercise studio of any sort you will need to track your clients; their payments; class schedules; student sign ins; etc... Initially you may be able to use a paper-based system or a spreadsheet, but this becomes clumsy and error-prone very quickly. What you need is a software package designed to solve the problems you are having.
what does it do?
Through one software package you can do the following:
add and manage students
add and manage staff members
schedule classes
sell merchandise and class memberships to students
sign up students for classes
draw detailed reports
version 2 (due out in July 2006) will allow you to manage product updates over the web
how much does it cost?
Global:
$20* / month with ownership after 18 months (continual)
South Africa:
R150 / month with ownership after 18 months (continual)
*subject to Rand / Dollar exchange
Product updates are available over the internet as of 1 July 2006.
Free time-limited demo available.
Please contact us for more info and details on how to purchase this product.
What does it look like?
Collect information about your members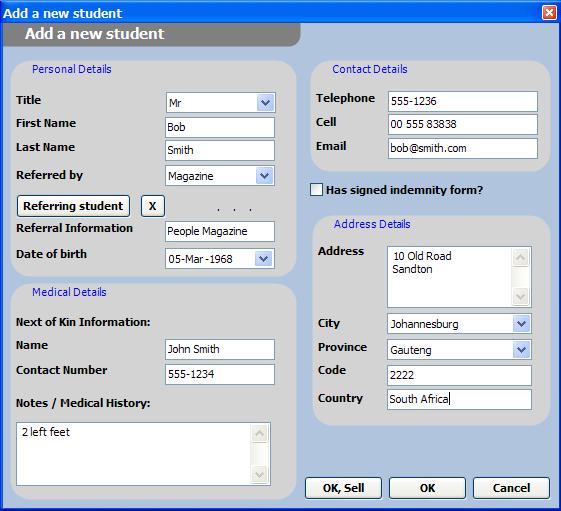 Add and manage staff members.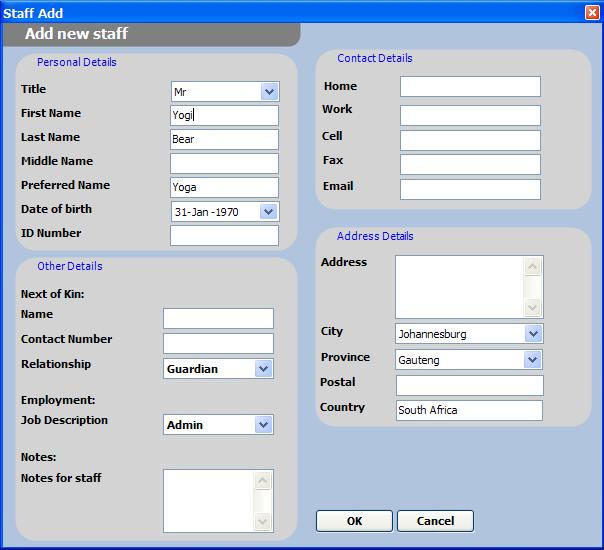 Easily view all your members - or filter on first, last name and other criteria (including active status)

Add packages (membership types) with class or time restrictions. Campaign start and end allows you to control the period that packages can be sold (i.e. your opening special for your club's first 6 months)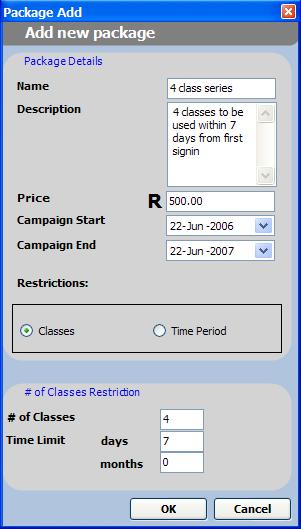 After adding staff, students and packages, you can start to schedule classes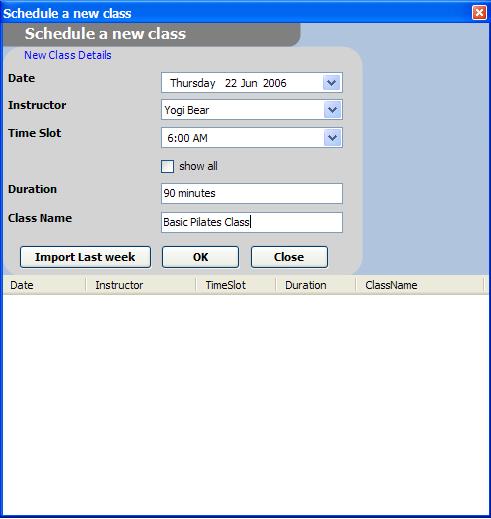 This screen easily facilitates class signin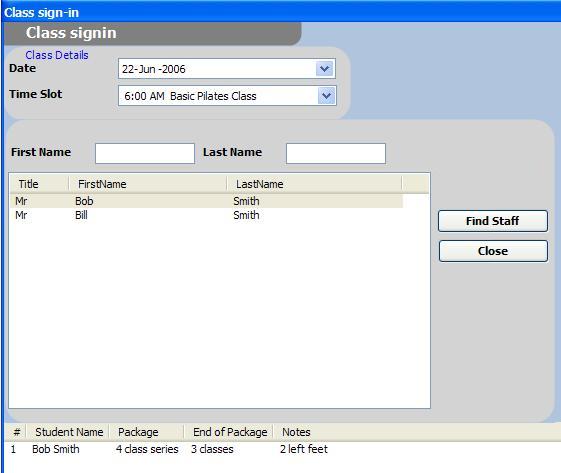 Navigate around our product using a modern look-and-feel

Product history
When evaluating a product, it's important to make sure you are buying a solution that is actively maintained. Click here to see some of our updates.
Technical details
This product is a rich Win32 client written in C# on the .NET framework version 2 with an MS Access 2003 database. It is designed and optimised for MS Windows XP, but should run fine on Windows 2000 and 98 (2 ed).